Welcome to exNWA.com
Today's Date:
This site is dedicated to the Honorable people, those who did not cross the picket lines at Northwest Airlines, commonly referred to as SCABair. Now that Delta and NWA are one carrier, Delta now picks up the moniker of SCABair, because they employ the same SCABS that NWA did.
This site is intended for use by the Honorable. This is where the voice of the Honorable will be heard, along with other things of interest. This site is independently owned and operated and is advertisement, pop up and banner free. Enjoy. Make sure you refresh your browser to view the latest updates.

So who was the idiot who didn't latch the cowling?
Delta flight returns to MSP after engine casing 'separates'
By Shelby Capacio
MINNEAPOLIS (KMSP) -
Passengers aboard Delta Flight 309 to the Dominican Republic had to backtrack to Minneapolis-St. Paul International Airport on Monday after parts of the engine's outer casing separated.

According to a Delta Air Lines spokesperson, the flight crew followed standard procedures by turning the flight around after noticing vibration from the starboard engine after departing for Punta Cana on Monday morning.

"These fellows did the right thing by immediately landing even though they knew there was no major danger," Ross Aimer, a retired pilot for United Airlines and CEO of Aero Consulting Experts, told Fox 9 News.

The Boeing 737 was carrying 149 people and was on-time when it departed at 7:10 a.m., but an hour later, it was back where it began.

An emergency was declared so the flight could get priority from air traffic control, and the plane landed without incident. Ground equipment was then used to tow it back to the gate.

Delta confirmed that portions of the engine cowling, the outer casing, separated; however, they would not speculate on the cause. Technicians are examining the aircraft.

Aimer explained that the cowling only functions as a cover, and he said planes can continue to fly without one.

"They're not bolted. There are actually quick disconnect latches that come together," he said. "At that speed, sometimes that cowling -- if it's not latched properly -- would come apart."

A different aircraft ferried the passengers to their destination.

http://www.myfoxtwincities.com/story/24935852/delta-flight-returns-to-msp-after-engine-casing-separates-midair
---
Donate to exNWA.com:

Donating to exNWA.com is made easy by going to the "donate" page. There you will find a PayPal link that makes it easy to donate. One does not even have to be a member of PayPal to make a donation. Use your charge card or send an electronic check. You may also mail us your donation. We appreciate any donation you can make to keep this site on the internet. Of course your donations are not tax deductible. This site survives on the generosity of our viewers.
---

Amazing Photos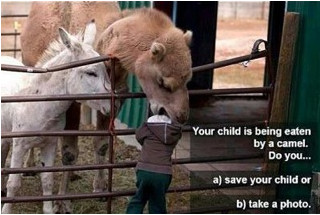 "Be more concerned with your character than your reputation, because your character is what you really are, while your reputation is merely what others think you are." John Wooden